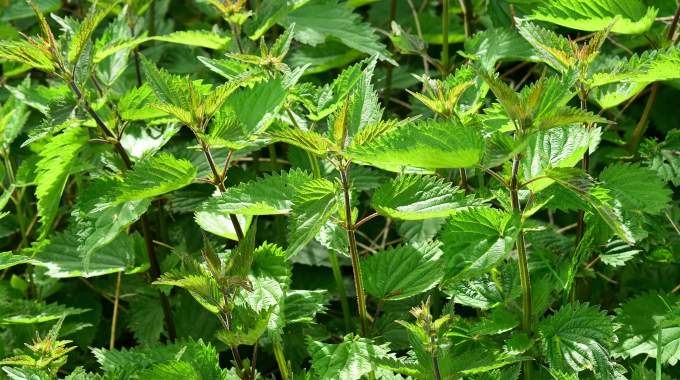 The truth about cancer is that it is being successfully treated using non-invasive therapies that not only helps to kill cancer cells, but helps to heal the body. Otto Heinrich Warburg spent decades studying the cause and prevention of cancer. He stated "… the prime cause of cancer is the replacement of the respiration of oxygen in normal body cells by a fermentation of sugar."
Otto Warburg (1883 – 1970), claimed that 80 percent of cancers can be avoided simply by reducing the level of known carcinogens. Warburg was a German physiologist, medical doctor, and Nobel laureate. He considered cancer to be a nutritional problem, one that could be avoided by maintaining an appropriate natural diet.
Since Warburg's passing in 1970, there has been a plethora of research in many universities finding not only ways to prevent cancer, but to also ways to treat various cancers using non-invasive therapies.
In Warburg's final publication in 1970, he claimed that a cause for spontaneous "tumour metabolism" was either a lack of oxygen or a lack of vitamin B1 (thiamine); both of these are conditions increasing the production of lactic acid. This led him to consider that vitamin supplements would enhance respiration.
At a lecture at the meeting of the Nobel-Laureates on June 30, 1966, Warburg said:
"To prevent cancer it is therefore proposed first to keep the speed of the blood stream so high that the venous blood still contains sufficient oxygen; second, to keep high the concentration of hemoglobin in the blood; third to add always to the food, even of healthy people, the active groups of the respiratory enzymes; and to increase the doses of these groups, if a precancerous state has already developed."
In the 1940s, Warburg, who had a fear of cancer, practiced what he preached in maintaining a disciplined lifestyle. He grew his own vegetables, drank water from an unpolluted well, his bread was baked with (pesticide-free) grains from wheat, and kept his own poultry. Warburg stayed physically active by taking long walks, horseback riding, and sailing. After his sister Lotte died of cancer in 1948, he also quit smoking. Warburg, being sensitized to the dangers of smoking, alcohol, and drugs, proposed to the German Ministry of Health to reduce cigarette smoking, motor vehicle exhausts, air pollution, and chemical additives in foods as cancer prevention measures. This was in 1954, and his recommendations fell on deaf ears. As a result of his clean lifestyle he was referred to as being eccentric; yet he never got cancer because he believed in keeping his body fully oxygenated and stayed away from foods and beverages that were thought to be carcinogenic.
Oxygen and pH Levels
Our bodies live and die at the cellular level. The billions of cells in our bodies must maintain alkalinity, in order to function and stay alive. The first line of defence against disease is a proper pH balance. Disease can only grow in an acidic body, which is a favourable environment for the growth of bacteria, yeast, fungus, mold, viruses, and cancer. Cancer strikes those with an over-acidic body.
An acidic state causes a lack of oxygenation at the cellular level. When our pH level falls below 7.4, there is less than the maximum oxygen in the blood. Blood carries the maximum oxygen at pH 7.4 (alkaline). Without proper oxygenation, trouble starts.
An acidic pH can occur from an acid-forming diet that does not provide all the necessary minerals and vitamins we need. In addition, emotional stress, toxic overload, immune over-reactions or any process that deprives the cells of oxygen and other nutrients can be an invitation for cancer cells to develop.
Indoor Plants to Help Increase Oxygen and Improve Air Quality
Plants take in carbon dioxide and expel oxygen. Increasing the foliage and plants in your home will decrease the carbon dioxide and increase the oxygen levels in your home. Many plants can also help cleanse indoor air. Adding plants such as the peace lily, bamboo palm, warneck dracaena, English ivy, weeping fig, snake plant, or golden pothos can actually increase the oxygen in your home and cleanse the air. (Help keep your air clean by avoiding any home cleaning product that contains chemicals as well as chemical air fresheners.)
Wild Foods and Oxygen
Foods rich in chlorophyll such as dark leafy greens such as spinach, broccoli, kale, spirulina, and chlorella are very important to add to your diet in order to help increase oxygen levels in your blood.
Seeking wild greens is important in today's world because unless you know exactly how produce is grown, the risk of ingesting chemicals that might cause harm to human health increases.
Wild greens that can help oxygenate your blood include mustard greens, dandelions, pigweed, purslane, and lamb's quarters. In fact, the Chenopodium, Atriplex, Polygonum and Amaranthus species all contain significant levels of chlorophyll.
Many researchers today agree with Otto Warburg; cancer, for the most part is a nutritional problem, one that inevitably can be avoided by maintaining a safe, natural diet.
Having knowledge is power; and this is vital in today's world. When you have knowledge about cancer, then fear can become a distant memory. If you are interested in learning more about preventing cancer as well as exploring possible natural ways of treating cancer the Internet can be a wild west of information as well as misinformation. The Truth About Cancer is a reputable source of information that can help you in your quest to gain knowledge.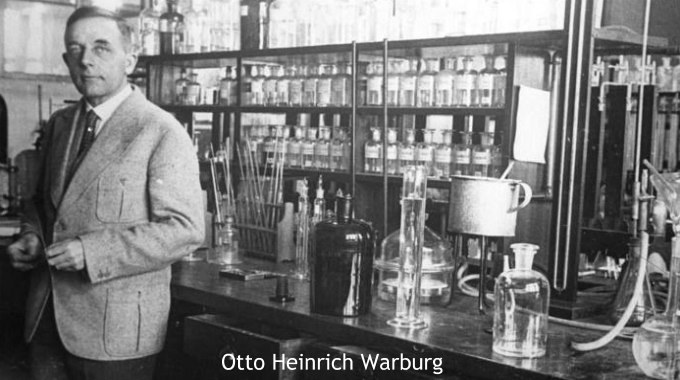 Further Reading: