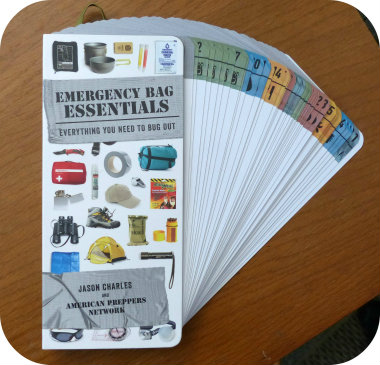 We are all one storm (or a cataclysmic event) away from being without essentials and the current storm in Buffalo is proving this to be true. If there were a study done I would suspect that the majority of people do not have 72 hours of food and water in their homes let alone a month's worth. Ben Franklin once said is best, "By failing to prepare, you are preparing to fail." Truer words have never been spoken and every one of us should not only have a minimum one week supply of food, water, toilet paper and other essentials but we all should have a bug out bag ready to go in the event of an emergency that warrants us having to leave our home.
Many people I know are already prepared and this is fantastic. I also know a significant amount of people who feel they don't have to bother preparing because things like that always happen to "somewhere else"; and there are those who simply procrastinate. Never has it become so important to adhere to the Scout motto "be prepared." I'm sure there are hundreds of people in Buffalo right now wishing they were prepared.
Preparing to hunker in your home is known as bugging in. This is one form of preparing. Having a bag ready to go in case of a disaster is called a bug out bag. Many people over pack when going on a holiday; having a bug out bag is totally different and what you choose to put in it will be critical to your survival.
A Random House publicist asked me if I would be interested in writing a review for Emergency Bag Essentials: Everything You Need to Bug Out, a guide written by Jason Charles and the American Preppers Network. After receiving a copy of this I must say this is a tremendous tool for the person who has little or no prepping skills.
Jason Charles is a New York City firefighter and was a 9/11 first responder. He is also one of three community organizers for the N.Y.C. chapter of the American Preppers Network. Random House Publishers approached Charles and the American Preppers Network to work on this guide.
Hard core preppers won't really learn anything new from this book; however, this is a fabulous must-have if you already have a bug out bag and are unsure whether or not you have it packed with what you need. This is also the must-have book for those who haven't a bug out bag and need help as to what to pack.
Anyone who wants to be prepared for an emergency evacuation, this primer provides guidelines for assembling a bug-out bag with supplies to cover your essential needs (food, water, shelter, first aid, and communication) for about one week. This is an ideal book for those who do not want to be overwhelmed with elaborate preparations.
The swatchbook format fans out like a Swiss Army knife and the sturdy laminated flashcards makes this durable. All pages have symbols on the top right corner to help you find a particular section fast. One item is featured on each card, with details about why you should have it, how to use it, and recommended brands. Emergency Bag Essentials: Everything You Need to Bug Out truly is remarkable in design and superior in content.
Learn to put together a five day food plan that weighs under 3 pounds, how to purify water, how to stay warm, and much more. There are over 50 emergency tools and tips included in this great swatchbook.
There is also valuable information to help everyone be prepared every day. A snow storm can delay you from getting home for hours or keep you trapped at work; are you prepared for these emergencies? Every day carry items, preparing your place of work, and preparing your vehicle are all just as important as having your home prepared and a bug out bag and these areas are also covered in this book.
No one wants to think about a catastrophic event affecting them or their loved ones but the odds of something happening directly to us in our lifetime are rapidly increasing. By being prepared for any unexpected event you'll be much better off than those who failed to prepare.
Emergency Bag Essentials: Everything You Need to Bug Out is available online at Amazon and Barnes and Noble.