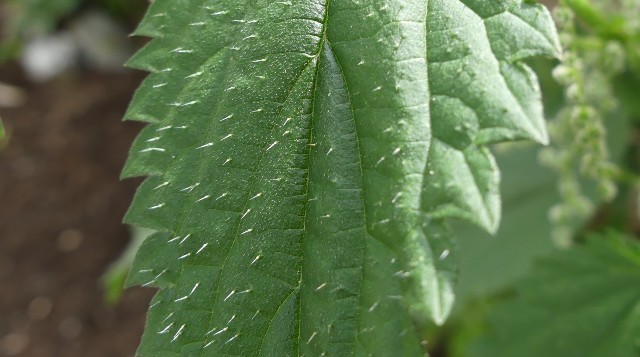 Encouraging news came out of Warwick University in the UK on March 20, 2015. Researchers found that the formic acid in stinging nettle (and ants) can help make a cancer drug 50 times more effective.
It's certainly exciting when we here about a common weed that was studied in mainstream medicine and found to be effective in a particular role, especially with cancer.  University of Warwick researchers found that when the chemical, Sodium Formate, is used in combination with a metal-based cancer treatment it can greatly increase its ability to shut down cancer cells.
Developed by Warwick's Department of Chemistry, the drug known as JS07 is capable of exploiting a cancer cell's natural weakness and it disrupts its energy generation. However, laboratory tests on ovarian cancer cells indicate that when Sodium Formate JS07 is used, it is 50 times more effective than when acting alone.
Derived from formic acid which is commonly found in stinging nettles and ants, Sodium Formate (E-237) is actually commonly used as a food preservative. The Warwick researchers developed a method for binding Sodium Formate with JS07 to form a more potent form of the drug.
The researchers discovered that the potent form of JS07 acts as a catalyst when it interacts with a cancer cell's energy-generating mechanism. This interaction halts the mechanism, causing the cell's vital processes to stop functioning and for the cell to die.
On its own JS07 has the ability to shut down cancer cells but when used with Sodium Formate this ability is significantly increased. For patients taking this drug this means lower doses would be required to kill the cancer cells and this means the patient is not exposed to the drug's toxicity and potential side-effects.
Researchers state that this discovery can lead to substantial improvements in cancer survival rates.
Although there has been a plethora of independent research done on various plants and their incredible role in healing, it truly is promising to know that there are universities out there who are actively researching the wonders of the wild plant kingdom.
Source: Science Daily
Be sure to also read  Stinging nettle chemical could improve efficacy of metal-based cancer treatments