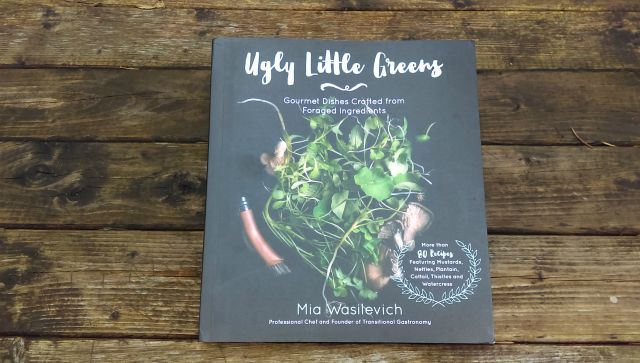 Mia Wasilevich is the founder of Transitional Gastronomy and teaches culinary workshops, wild food styling and how to forage. Her talents have been well-recognized and she was a featured consultant on "Master Chef" and "Top Chef." Mia has been in several publications including the L.A. Times and Time Magazine. She is the author of a 2017-released book called "Ugly Little Greens: Gourmet Dishes Crafted from Foraged Ingredients".
A self-trained chef, Mia is an avid forager and transforms her wildcrafted produce into exquisite meals and desserts that are quite impressive. In her book, "Ugly Little Greens", Mia says that this is for the person who has some knowledge of edible wild plants. However, the book does cover how to identify some wild edible plants, how to forage safely, and how to prepare and store your harvest. If you've ever wanted to cook with nettles, mallow, or lamb's quarters this is a great book to have.
Ugly Little Greens has incredible photographs and easy-to-follow instructions. Not all ingredients are readily available, but it goes without saying that knowing what to look for when they are in season is important when cooking with wild plants. Also, some "regular" ingredients may not be available where you live such as squid ink spaghetti; you'll just have to substitute with a spaghetti of your choice (but the colour will differ when you prepare it).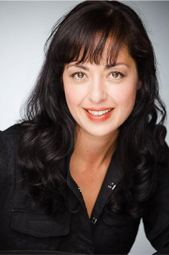 If you consider yourself an adventurous cook then you'll discover countless unique recipes that are sure to please. Even if you only like to chef it up once in awhile, this book is sure to put you on a journey in which there is no going back. On this journey you'll discover new flavours and forgotten foods that many chefs haven't even tried. Mia ensures that readers of her book will select the correct wild plants and offers a great selection of creative recipes that range from easy to advanced.
Manouschka Guerrier, Food Network Chef says, "Mia is single-handedly the most creative and inspiring woman in food. I'm so excited that chefs and home cooks alike will have incredible access to her ethereal knowledge about food with this book." She is right – no other woman that I am aware of can transform common backyard wild plants into gastronomical delights that are not only visually stunning, but are outstanding in taste.
I have known Mia for a few years and can certainly attest that "Ugly Little Greens: Gourmet Dishes Crafted from Foraged Ingredients" is without a doubt, a must-have cookbook to have in your kitchen.
Please remember to support local bookstores wherever possible when purchasing this or other books.