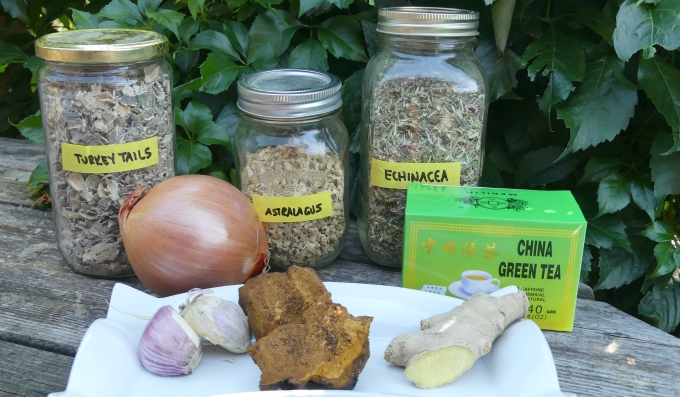 Our immune system is the most complex system in our body. It includes the thymus gland, spleen, bone marrow and a vast network of lymph nodes. The immune system also maintains white blood cells which are vital in fighting diseases. There is not a doubt that our immune system never rests; it's always on high alert using the foods and beverages (and other factors) we ingest to build and maintain a healthy immune system. When we fail to deliver what it needs then trouble can start.
White Blood Cells
White blood cells play a vital role in the immune system. These cells help fight infections by attacking bacteria, viruses, and germs that invade the body.
Low white blood cell counts can result from various conditions including infection including: bone marrow problems, leukemia, HIV, autoimmune diseases. It also can be the result of chemotherapy or radiation treatment. If a person has a high white blood cell count, it may indicate that they have an infection and that the immune system is working to destroy it. It may also be a sign that the person is experiencing physical or emotional stress. People with particular blood cancers may also have high white blood cells counts.
Ways to Help Keep Your White Blood Cells Healthy
Vitamins C, E, carotenoids, Omega-3, selenium, and zinc are the main nutrients to focus on while maintaining a healthy white blood cell count. You'll get lots of these nutrients in wild edibles such as: purslane, garlic mustard, conifers, Queen Anne's lace, wild grape vine, dandelion, plantains (P. major and P. lanceolata) and stinging nettle.
Boosting Overall Immune System Health
Immune-boosting foods – Refined, processed, and sugary foods are a recipe for developing a compromised immune system. Eating a diet rich in fresh vegetables and fruits, which provide a wide range of essential antioxidants and nutrients including wild edible plants in important. The immune system also depends on high-quality proteins and healthful fats, especially monounsaturated fats, such as those found in extra virgin olive oil, to repair tissues and create healthy immune cells.
Exercise – Science has proven that regular exercise (at least 30 minutes daily most days of the week), increases immune function. Moderate exercise increases the numbers of all types of white blood cells and makes natural killer cells become more active and effective. Interestingly, excessive exercise regimes can temporarily hinder immune function.
Reduce stress – Emotional stressors stimulate the secretion of adrenal hormones, which suppress the activity of the thymus gland and white blood cells. Getting outside for a walk in the woods or even going foraging are great ways to help combat stress.
Sleep well – Lack of quality sleep negatively affects immune function in a few ways. Without enough quality rest the body slows its production of disease-fighting white blood cells. During a quality sleep, the body releases powerful immune-enhancing compounds, such as interferon.
Avoid toxins – Toxic chemicals impair immune function and trigger the formation of cell-damaging free radicals. Toxins seem to be everywhere in our environment these days making it very important to be a label-reader. Cleaning products, personal care products, food, beverages, even over-the-counter and prescription medications all contain questionable ingredients that can cause harm to our immune system.
Immune-Boosting Herbs and Fungi
Andrographis (Andrographis paniculata)
Astragalus (Astragalus membranaceus)
Echinacea (Echinacea spp.)
Elderberry (Sambucus nigra)
Eleuthero (Eleutherococcus senticosus)
Garlic (Allium sativum)
Ginger (Zingiber officinale) and (Asarum canadense)
Ginseng (Panax quinquefolius)
Green tea (Camellia sinensis)
Onions (Allium cepa)
Shiitake (Lentinula edodes)
Reishi (Ganoderma lucidum)
Cordyceps (Cordyceps militaris)
Turkey Tail (Trametes versicolor)
Chaga (Inonotus Obliquus)
Nutrients Are Very Important Too
Our immune system loves nutrients so it's important to ensure we're taking in a lot of what it needs every day. Getting a good supply of vitamins A, C, and E is critical; also, beta carotene, selenium, zinc and glutathione is just as important. In reality getting a variety of vitamins, minerals and other life-nourishing nutrients is really important. Phytoplankton, although technically not a wild edible plant, is an excellent source of many nutrients your immune system needs.
If you purchase these or any herbs or fungi please ask the store owner questions! Where and how were they grown? A retailer must be able to stand behind a product they sell without question to ensure what we purchase is safe.
As for phytoplankton, there is a company here in Canada that can be trusted, Karen Phytoplankton. In fact they have an amazing deal right now. Use the promo code KAREN4BLOGGERS and because you're reading this blog you'll get 40 percent off your entire purchase (until December 31, 2017) – it doesn't get any better than that!