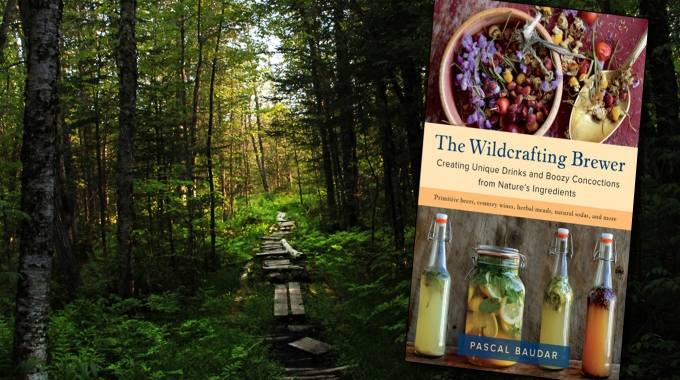 The Wildcrafting Brewer, without a doubt, is a must-have book for not just wildcrafters, but anyone who has an appreciation and desire for creating new and exciting beverages. It does not matter whether you are a master at fermentation or a beginner, The Wildcrafting Brewer will take your taste buds to a whole new level.
Throughout my years as a wild educator, I've seen a common thread that runs through many new and beginner foragers, fear. The fear of trying something new in the kitchen and failing is prevalent. First, I explain that the way I see it, failure is not even trying. Of course we'll all have things that go wrong in the kitchen – this is how we learn and improve. In my opinion, nothing is better than to have a well-written book by your side that clearly lays out the steps in a manner in which everyone can understand. This is especially true when venturing into fermentation or brewing.
I asked Pascal about this fear that many beginners have and he offered some wise words:
Experimenting with wild edibles is the fun part, in the beginning you may do some bad concoctions but with experience you get to discover new delicious flavors and plant uses as well. For example, I'm currently working on a book about lacto fermentation with wild edibles and I would say that 50% are failures but they're really not failures because I learn as part of the process. A failure is really an opportunity to learn more and when you get some delicious recipes, you realize it's all worth it.
Pascal has spent almost twenty years experimenting with hundreds of plants as a wild food educator and as a culinary alchemist. His book The Wildcrafting Brewer allows the readers to become familiar with various home brewing and fermenting techniques by using simple steps. Pascal has spent hundreds of hours experimenting with plant flavours and techniques so that we can have better success in the kitchen.
The origins of brewing involved using wild and cultivated plants, fruits, berries, trees and other foraged goods. From these, fermented beverages and other tasty drinks have been enjoyed for centuries without the use of barley or hops. The Wildcrafting Brewer touches briefly on the history of fermented beverages. As Pascal states, when you create with what you have, this is the basic rule of primitive brewing.
Although Pascal resides in California and uses some plants that are only known to that area, he reveals how the reader can use what is available in their geographic area. By applying his practical techniques, readers can be empowered to make their own delicious beverages using local "wild" ingredients. Basic sodas, cold brews, hot brews, non-grape-based wines, herbal beers, meads and syrups can be created easy when you have The Wildcrafting Brewer by your side.
Non-alcoholic Beverages
Although this book is not geared to those who are not fond of "boozy" concoctions, Pascal does offer taking his concepts and teaches the reader how to adapt them to their own tastes. There truly is a plethora of information about foraging and using wild ingredients. Pascal talks about infusions and syrups and how to create carbonation so that the reader can have wild sodas and funky drinks any time of the year. No-fermentation sodas opens up a multitude of possibilities to those infused with desire to try new flavours with minimal effort.
The Wildcrafting Brewer was written for natural-foodies, foragers, herbalists, chefs, and for those who simply just want to be creative and fun in the kitchen! Readers will be pleasantly surprised by how easy it is to make their own natural drinks, be inspired by all the free wild ingredients available to them, and to be empowered with valuable knowledge from our ancestors.
Bottom line, The Wildcrafting Brewer is for those who enjoy experimenting with new flavours and for those who simply enjoy a good home brew.
If you want to purchase Pascal's exciting new book then simply click here!
About Pascal Bauder:
Pascal Baudar is a wild food educator, naturalist and a self-styled "culinary alchemist" based in Los Angeles. His passion is to study wild edibles and research new culinary uses through ancient and traditional methods of food preservation as well as contemporary cooking techniques. He completed the Master Food Preserving / Food Safety Advisor program at the University of California in 2011.
From 2011 to 2014, his unique preserves, drinks and various wildcrafted condiments made their way into the kitchens of such star chefs as Ludo Lefebvre, Josiah Citrin, Ari Taymor, Michael Voltaggio, Chris Jacobson, Matthew Biancaniello, and Niki Nakayama.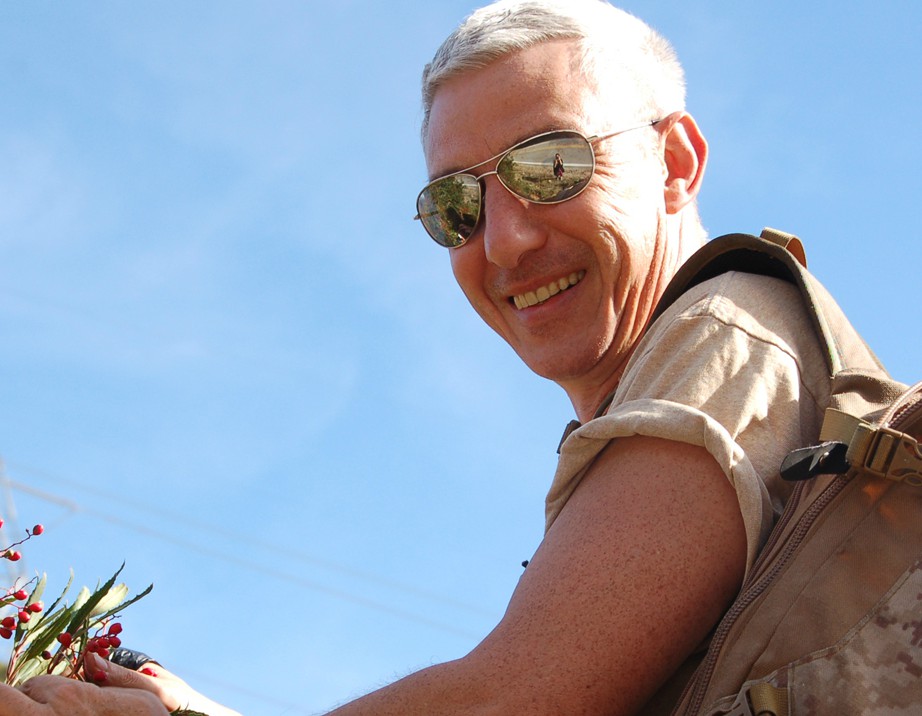 Pascal has served as a wild food consultant for several TV shows including MasterChef and Top Chef Duels. He has been featured in numerous TV shows and publications, including Time magazine, the Los Angeles Times, L.A. Weekly, and the New York Times.
In 2014, he was named one of the 25 most influential tastemakers in L.A. by Los Angeles magazine and in 2017 as offering one of the most innovative culinary classes.
Pascal offers classes and workshops about wild edibles, their culinary and medicinal uses. To learn more please visit his website, Urban Outdoor Skills.