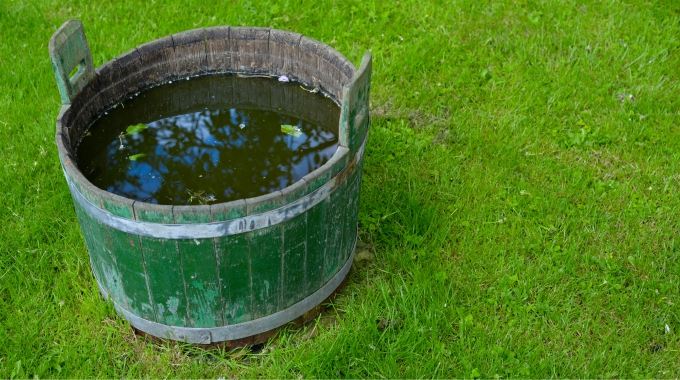 Even us die hard foragers enjoy the pleasures that gardening provides us. Believe it or not, there are actually some weeds that grow that we'd rather not see. For example, there's only so much knotgrass we can use yet it can take over areas in ways that can even leave us frustrated. There are even weeds that make an appearance in our gardens that serve no use to a forager such as the buttercup. These plants, and others, made into a weed tea is an incredible way to put them to good use. Some people like to compost the weeds they pull but if those weeds have seeds then ultimately this is not a good solution.Weed tea fertilizer is one way to kill them and effectively recycle nutrients into the garden. When you use a variety of weeds to make your weed tea fertilizer, you will create a nutrient-dense tea that your garden and indoor plants will totally thrive on.
Making Weed Tea
The process of making weed tea is simple, but remember, this tea is strictly for your garden or house plants and is never to be consumed by people or animals.
First, get a large non-metallic bucket or other container with a lid. Place the gathered weeds (leaves, roots and flowers) in the bucket.
Add water until all plant matter is covered and there is at least 2 cm (1″) of water over the weeds; then cover the bucket with a tight fitting lid.
Let the bucket sit for about four weeks (preferably not in direct sunshine).
Stir it (or shake it) every four or five days, but beware; it will not smell pleasant.
The fermentation process is wicked on the nasal passages, but do remember that this will become the ultimate fertilizer. Do not get any of this mixture on your clothing because it will stain. Use gloves to protect your hands from staining as well.
After four weeks, strain the plant matter out of the liquid using cheesecloth or a strainer. The liquid is what you need to save.
What you have now is a concentrated fertilizer. Before using this on your garden, it must be diluted. Dilute as follows: 2 parts weed tea to 10 parts water. Never use this directly onto vegetables that are ready to be harvested.
How Often Should You Fertilize?
Garden Plants: There are a large variety of plants and there is no "one answer" for this. It is best to research this or call your local garden centre.
Houseplants: According to the University of Illinois, plants should be fertilized only when they are actively growing. Most houseplants will not need to be fertilized more than once every 1 to 3 months, between March and September. During the short days of winter, plants experience a rest period and usually need very little or no additional fertilizer.
Shelf Life
Be sure to use your weed tea within the same growing season you made it, and the faster you use it, the better for your garden.
What's great about making a weed tea is that it's a win-win situation. You're taking unwanted weeds and transforming them into a rich, liquid fertilizer that will nourish your garden.