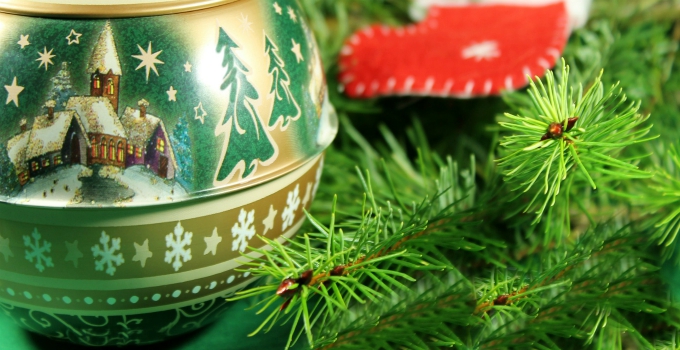 This year, and every year, when you are out looking for a Christmas tree be sure to look for one that has not been grown in a chemical cocktail. Why? You can capture all the amazing nutrients your tree has to offer in either a beverage or in baking. Yes, you can eat or drink your tree after Christmas and your health will benefit from it!
Nutrients in Coniferous Trees
Pine needles are loaded with alpha and beta carotene and vitamin C, and it doesn't end there. The vitamin C levels are so high (on average 5 times greater than lemons) you won't need to be eating oranges anymore.  We've all heard about the power of resveratrol – pine needles have it! They also have quercetin, flavonoids, tannins, pine oils, anthocyanins, proanthocyanin and much more.
Vitamin C and proanthocyanin are considered to be important in preventing cancer.
Pine oils, according to Russian studies, is useful to control the weight, lower cholesterol and in lowering the blood pressure.
Proanthocyanin and resveratrol are potent anti-aging compounds.
Making Conifer Teas
White, red, Scots and Jack pine all make a great tasting tea. So does blue, white and black spruce as well as fir. To make tea, use some fresh needles, or use one teaspoon of powdered conifer per cup of boiled water that has cooled for 5 to 10 minutes and infuse twenty minutes. Cooling boiled water is important so not to destroy some of the nutrients.
Fir, Pine or Spruce Tree Powder
Take the dried needles and powder them in your blender or grinder. Store the final product in a mason jar. Use this powder to add a lemony taste (yes, there is a lemon-taste to these) to your cooking – fish, chicken, and even in some of your desserts!  You can make pine cookies, pine muffins, or anything else you feel could use the wild touch! Oh – and be sure to add some to your smoothies as well!
Infused Oil
Place some needles into a mason jar one quarter full; add olive oil until all the needles are covered. Let infuse for 3 weeks (out of direct sunlight), then strain.  You can use this to make salad dressings or to cook with.
Balsamic Vinegar
Fill a mason jar with (preferably) white pine needles although douglas fir, balsam pine or spruce will work as well.  Fill the jar with apple cider vinegar and let infuse minimum six weeks in a cool, dark location.  Strain and decant. (Important – do NOT use a metal lid from the mason jar as the vinegar can cause it to corrode. Use plastic wrap or a sandwich baggie to seal the jar.)
Pine Needle Syrup
Fill a mason jar with finely cut up organic lemon with the peel and pine needles.  Pour honey into the mason jar until the jar is filled.  Cover and let sit for 3 weeks.  Strain and decant.  This is an amazing syrup which can be used as a beverage or trickled over ice cream and it tastes great. Some people use this as a cough syrup due to the healing power in honey and the high content of vitamin C in the pine needles.
Don't Forget About Cedar
Cedar is best when dried and stored to be used for tea. Many people use fresh cedar when making tea and this, if done frequently, can cause irreparable harm to your kidneys. Cedar contains volatile oils that dissipate once dried so having this fresh should only be in a survival situation.
Your tree can be a whole lot more than just a wonderful centerpiece. Remember, when Christmas is over, your tree can be a fabulous source of minerals, vitamins and other essential nutrients your body needs.