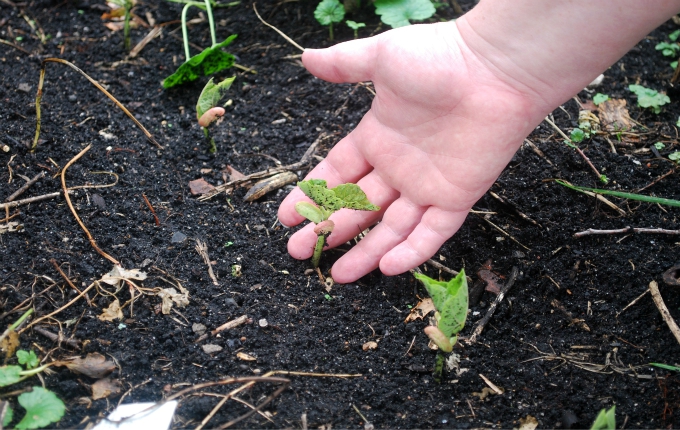 There is not a doubt that even a master gardener at some point in their life has claimed that they did not have a "green thumb". Many people become frustrated when their efforts to grow flowers or vegetables produce an unhappy-looking garden. It's easy to say "I haven't got a green thumb" but when you learn to read what "unwanted plants" are growing in your garden then becoming your own master gardener becomes much easier.
Growing flowers and vegetables isn't just a matter of putting them into soil and watering them when needed; they need the right soil (and nutrients) to grow in. For example: tomatoes grow best in neutral or near neutral soil that is not in a "wet" location. If you see weeds such as daisies, dock, horsetail, knotgrass, sheep sorrel, sow thistle, lady's-thumb, wild strawberries, plantain or cinquefoils in that soil then chances are your tomatoes are not going to grow well if at all. If this is the only location you can grow tomatoes in, then you need to boost the alkalinity level of that soil.
Of course purchasing a pH soil kit may be easier to determine the pH level of your soil but I truly believe that the more we learn to read the signs of nature the better off we may be in the long run.
Some edible weeds that thrive in alkaline soils include the field peppergrass and lamb's quarters.
Other Interesting Information:
Perennial weeds have proven to be able to persist in the conditions of a particular location therefore making them more reliable as soil indicators than annuals such as the dandelion.
Weed communities are better indicators than single species. The presence of a group of weeds that are associated with one another because of similar requirements for certain soil conditions provides a more reliable indicator in contrast to a single weed species.
Growth characteristics of a weed may tell a story. The colour of the leaves and flowers of a weed may be as important as their presence in revealing information about the soil. A strong and healthy growth of leguminous weeds usually indicates a soil lacking in nitrogen. Cornflowers are useful indicators as their flowers are blue when found in soils with a high lime content yet are pink when they grow in acidic soils.
The observant gardener will notice subtle changes in the weed populations. As the soil quality improves chickweed, chicory, common horehound, and lamb's quarters become the dominant weeds. When weeds such as Queen Anne's lace, daisies, mugwort, mullein, wild parsnip, and biennial wormwood appear this means the soils are less fertile.
It may seem overwhelming in the beginning but over time you can be reading what nature has written for you and better understand what soil you have. There are many resources out there that can help you grow vegetables in flowers in soils they will thrive in – starting with your local garden centre. Below are a couple of links to help you get started as well!