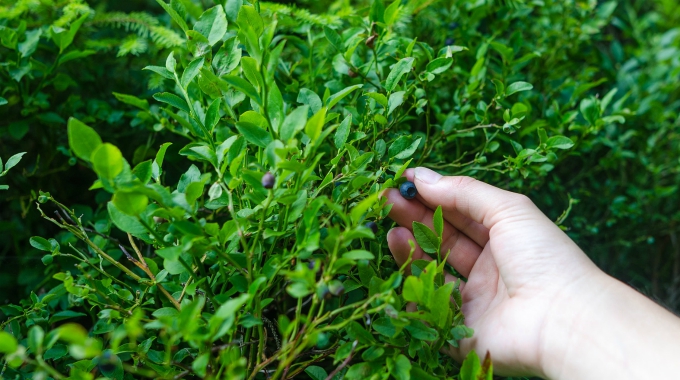 As foragers we are as close to nature as it gets when gathering our favourite goodies and this puts us right into harm's way with ticks. Many websites provide great information about avoiding areas with ticks, but the reality is that they can technically be everywhere. Of course in some areas they are more prevalent than other spots, but ticks are even in city and suburban backyards. Ticks attach themselves to a host (such as a bird or other wildlife) and once engorged (about a week), the tick falls off. If a bird flies over your back yard, and an engorged tick is on it, that tick might just drop off and land in your flower garden.
Lyme Stats
Each year, approximately 30,000 cases of Lyme disease are reported to CDC by state health departments and the District of Columbia. However, this number does not reflect every case of Lyme disease that is diagnosed in the United States every year. Also, this number does not include those who have fallen ill to the coinfections that can be contracted from an infected tick. According to the U.S. Centers for Disease Control and Prevention, Lyme disease sickens an estimated 300,000 Americans a year making it more common in the U.S. than West Nile virus or any other illness transmitted by insects or arachnids.
Lyme disease has become rampant in parts of Canada as well. Many public health units (in Ontario) now assume if you get bitten by a tick, you should be treated for the potentially debilitating bacteria. In Ottawa, more than half of the ticks tested in some neighbourhoods carry the bacteria that causes Lyme disease. This is not a problem that is exclusive to these two countries, infected ticks are a serious issue across Europe and Asia as well.
Lyme Disease often Misdiagnosed
In the acute or early stages of the infection, symptoms of Lyme disease are flu-like and include fever, chills, muscle and joint aches. Sometimes (not always) there may be a red rash, or a bulls-eye rash.
However, if a Lyme disease infection is left untreated, the bacteria can spread to other parts of the body and cause nerve tissue damage, neurological problems or issues with a person's heart. In some cases, there are incorrect diagnoses which include meningitis, arthritis, stroke, heart disease, Bell's palsy and multiple sclerosis.
For years, (and even currently), some doctors in the medical community simply will not treat a person with Lyme disease and this is quite concerning.
In Canada, treatment is based on guidelines established in the United States. But several states have passed doctor-protection laws that allow physicians to treat Lyme more aggressively with longer-term antibiotics. According to a December 2018 article in the Hamilton Spectator, in Canada, physicians typically refuse to treat chronic Lyme, or they do so quietly so that regulatory agencies don't find out.
This leaves desperately ill individuals with few options, which is especially troubling because research shows people with Lyme are at greater risk for suicide. Those with Lyme are met with outright disbelief from some doctors who refuse to treat it, and tell them to stop self-diagnosing. With no relief for their debilitating symptoms from our health-care system, they go elsewhere, often to Germany or to the U.S. and pay high costs for diagnosis and treatment.
Tick Time
Tick time is any time in which the temperatures are at or just above freezing. Boston25News reported on April 10, 2020, that health officials in the Greater Boston Area are seeing an early spike in tick bites.
News Center Maine reported on April 10, 2020, that the University of Maine tick lab has already received more than 100 ticks for testing since January, nearly three times as many as the same period last year with more than half of those ticks have the bacteria that causes Lyme.
Always be aware that it is not just the deer tick to be wary of. Other ticks have the ability to spread pathogens that can harm your well-being. For example, wood ticks are the primary vector of Rocky Mountain spotted fever.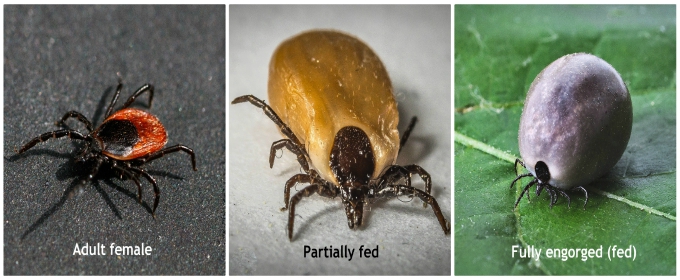 Other Tick-Related Infections
Many people are so concerned about the possibly of Lyme that they have little or no knowledge about other infections that ticks can pass on to us and cause great stress on our health. Geneticks tests for all (currently) known infections. They include:
General Borreli
Borrelia burgdorferi s.s. (Lyme disease) or Borrelia lonestari
Borrelia miyamotoi (tick-borne relapsing fever)
Anaplasma phagocytophilum (human granulocytic anaplasmosis)
Babesia microti (babesiosis)
Babesia duncani (babesiosis)
Bartonella spp. (bartonellosis)
Ehrlichia chaffeensis (ehrlichiosis)
Ehrlichia ewingii (ehrlichiosis)
Ehrlichia canis (ehrlichiosis)
Ehrlichia muris eauclairensis (ehrlichiosis)
Coxiella burnetti (Q-fever)
Francisella tularensis (tularemia)
Rickettsia rickettsii (Rocky Mountain spotted fever)
Ideally, when you get a tick tested, it should be checked for all the above so you know what you may potentially be dealing with.
Tick Checks
It is imperative to do a tick check after foraging, especially if you are in a geographical area in which the tick populations are exceedingly high. It is really important to find and remove ticks in a timely manner because once a tick has found that special place on you, it inserts the hypostome so it can feed. They like warm areas including on the skull under hair, under breasts, underarms, and yes, even in the warm locations by the groin. (In 2019 there was a case of a boy in Connecticut who had to get a tick removed from his ear drum.)
Ticks regurgitate while they feed and that is how they introduce unwanted bacteria into the host if they are infected themselves. So if you are reading literature that says transmission of Borrelia burgdorferi or any other coinfection can not happen for several hours this is, based on my research, not true. It can happen shortly after a tick has embedded its hypostome and has commenced feeding. This is why proper tick removal is paramount – to avoid a forced regurgitation.
Starting the administration of specific antibiotics is paramount within the first three weeks of getting bitten in order to have a good chance at defeating Borrelia burgdorferi (which becomes Lyme). After three weeks, it is generally too late.
Tick Testing
In the U.S., many state and local health departments offer tick testing.
In Canada the National Microbiology Laboratory is responsible for conducting public testing of ticks. However, many people followed protocol and were really saddened (and angered) that it took months to get results. There have been many complaints about provincial tests as well.
Geneticks is a private lab based in Ontario and in Atlantic Canada. They not only offer tick testing for the Borrelia burgdorferi but other tick coinfections that can cause harm. This independent lab accepts ticks from across Canada and the U.S. Click here for more information.
Opossums
Short but sweet, but most definitely worth mentioning. The Virginia opossum, America's only marsupial, kills nearly 95% of ticks that cross their path. It is estimated that a single opossum is capable of eating an estimated 5,000 ticks every season!
Protect Yourself
When foraging, the first line of defense against Lyme is doing what you can to protect yourself.  If you are heading to forage in ravine areas this is potentially a tick-infested area! (A special thank you to Linda of the The York North Lyme Support Group for this valuable information!) Needless to say, be very careful in ravine locations and elsewhere. Avoid touching branches and don't walk through long grasses unless you have rubber boots on. As you gather plants, frequently check your hands.
Wear long pants and long-sleeved shirts. Tuck your pants into your socks to prevent ticks from getting inside your pants.
Buy permethrin-treated clothing and gear – but DO NOT TRUST THIS. (Permethrin pants did not keep a deer tick off me!)
Check your clothes for ticks often (every 3 to 5 minutes). Ticks will climb upwards until they find an area of exposed skin.
Wear light coloured clothing to make it easier to spot ticks. (Although this may not always work.)
As you gather wild food be sure to shake it well before placing it in your bag or basket.
Avoid placing your bag or basket on the ground when in areas that are suspected to be tick infested (such as ravine locations).
Do tick checks on your clothes and skin when outdoors. Tiny ticks can be hard to get off clothes so using the sticky side of duct tape will help pull those nasty insects off.
Bottom line – be smart. Foraging is an incredible opportunity to explore new flavours and textures that you'll never experience elsewhere. It is an amazing way to get fresh air, exercise and spend time in nature. Don't go outdoors riddled with fear – be informed with the above tips that will keep you safe.
Resources
Tick Testing for Lyme and other coinfections: Geneticks
Dr. Bill Rawls, a physician who battled chronic Lyme for years, wrote the bestseller Unlocking Lyme. This must-read book reveals the emerging science, unique insights, and practical solutions the author used firsthand to achieve recovery. His YouTube channel has lots of information as well.
Dr. Petra Hopf-Seidel is a retired neurologist in Ansbach, Germany. This link takes you to her website which provides excellent resources for those in Europe and in North America. Dr. Hopf-Seidel's interview with Brenda Masson on Freshwaves Radio.
Canadian Lyme Disease Foundation
Recommended Books
Unlocking Lyme – Dr. Bill Rawls
Antigerm Action Plans for Lyme Disease – Marty Ross, MD
Healing Lyme – Stephen Harrod Buhner
Natural Treatments for Lyme Coinfections – Stephen Harrod Buhner
Sources