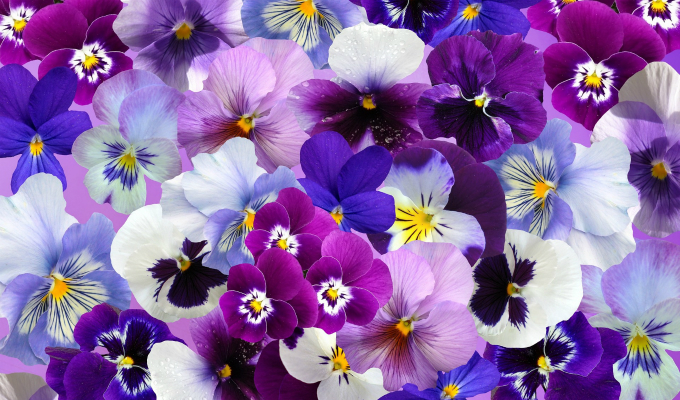 Springtime is a celebrated time of year for anxious gardeners waiting to get outdoors and start planning the upcoming growing season. There is a growing trend to transform gardens into edible landscapes and this only makes sense. Apart from the obvious herbs and vegetables there's a whole lot more you can grow that is food – edible flowers.
Many plants and flowers have herbal qualities and incorporating these into an edible landscape helps to create an environment that gives the gift of health. Entire books have been written on creating edible landscapes so getting into details just can't happen in the space of one article. So, below is a list of flowers that are well-worth considering adding to your property or balcony. Please keep in mind that this list of edible flowers is not comprehensive. Always do you your own research and never assume all flowers are edible – many are toxic.
If you purchase flowers (for edible purposes) that were sold in a garden centre or any store, be sure to find out if the plants were treated with chemicals. If so, move on to another garden centre.
Edible Garden Flowers
Angelica (Angelica archangelica): This flower has as licorice-scented white (sometimes tinged slightly pink) flowers.
Begonias: Both Begonia x tuberhybrida and the wax begonia (Begonia semperflorens-cultorum) have edible flowers with a slightly bitter taste.
Calendula (Calendula officinalis): Calendula has a nice flavour that some say is bitter and others detect a peppery taste. The flower petals are used to make an oil infusion that eventually creates an incredible salve for skin ailments.
Chrysanthemum (Leucanthemum coronarium): The petals have a slight tang to them.
Cornflower (Centaurea cyanus): The blue flowers of cornflower have a subtle sweetness flavour.
Day Lilies (Hemerocallis spp.): These flowers are sweet but short-lived.
Dianthus (Dianthus caryophyllus): The base is rather bitter so it is best to remove this to enjoy the pleasant taste of the petals.
English Daisy (Bellis perennis): Like their wild cousin (Leucanthemum vulgare), daisy flowers are edible. Rather bland tasting but it has many culinary uses.
Fuchsia (Fuchsia X hybrida): Colourful flowers have a slightly acidic flavour.
Hibiscus (Hibiscus rosa-sinensis):Cranberry-like flavour with citrus overtones.
Hollyhock (Alcea rosea): Very bland tasting flavour.
Honeysuckle (Lonicera japonica): This variety of honeysuckle flowers tastes the best.
Impatiens (Impatiens walleriana): Impatiens flowers are sweet tasting.
Lavender (Lavandula angustifolia): Lavender flowers are quite fragrant and somewhat sweet.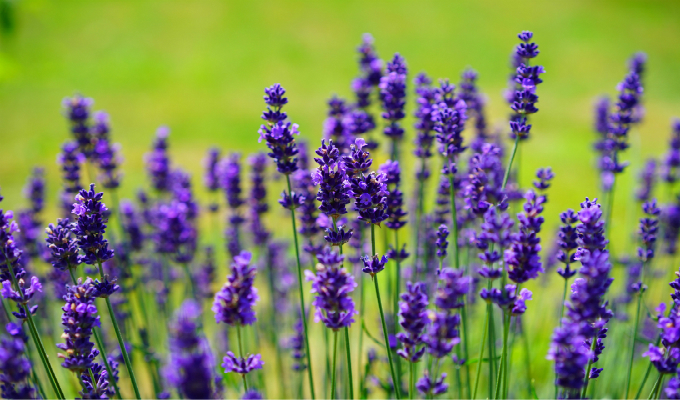 Lilac (Syringa vulgaris): These flowers are short lived and taste slightly sweet. They are also aromatic.
Marigold (Tagetes tenuifolia or aka Tagetes signata): These flowers have a somewhat citrus flavour.
Nasturtiums (Tropaeolum majus): Peppery to the taste buds, some people may find these too peppery.
Pansy (Viola X wittrockiana): Pansies have a mild grassy flavour. (Photo at top of blog.)
Peony (Paeonia lactiflora): Due to the short life span of these flowers they can be used as they fall off. Somewhat sweet in flavour.
Rose (Rosa spp.): Aromatic taste. Please note that nearly all nursery or cut flower roses will have been treated with pesticides.
Safflower (Carthamus tinctorius): These flowers have a mild taste.
Sunflower (Helianthus annuus): Unopened flower heads can be steamed or roasted. Fresh petals are somewhat bitter.
In Part Two of Edible Flowers discover what edible herb flowers there are as well as fruit and vegetable flowers!