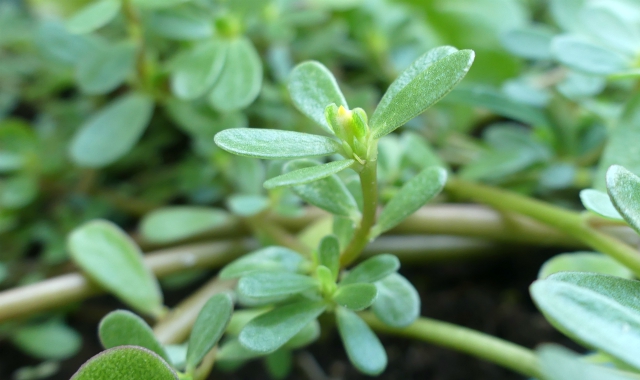 There was a time when philosophers were great believers in wild edible foods. But then there was a time when they contemplated the wonder of the universe in humility. Unfortunately, somewhere along the line, philosophy became fixated on the idea that humankind had a special, indeed a superior role in creation. It followed from this that nature's foods were inferior to man-made ones.
Nonetheless, thousands of years ago, in perhaps the most famous philosophy book of them all, simply called The Republic, Plato not only imagines but recommends a world in which we will all feast upon:
'noble cakes', bread rolls really, made from barley meal and wheat flour,
sweet, juicy olives,
and salty cheese, 'for relish'.
These are cultivated foods, of course, although the olives might have been wild, but they were at least to be served on a mat of reeds. And for dessert, he recommends roasted myrtle berries or acorns, accompanied by boiled figs and roots. These are, for true philosophers, the foods of peace and good health – and they are quintessentially wild foods.
Plato's influence on subsequent culture has been immense. So why did such humble foods not become the social norm? Ah, but such stuff was not favored by Plato's pupil, Aristotle, who wrote of an elite of great men, who fought battles and laughed heartily as they did so, and in the evenings dined on roast ox and so on. And as Aristotle's thinking in many matters fitted in better with that of political and religious leaders, it is his food philosophy that generations of us have been, shall we say, 'fed'.
Henry David Thoreau
So skip forward through the millennia and come to a gentler philosophy, that of one of American's great eccentrics, Henry David Thoreau. Thoreau is famous for having spent two years living in a small cabin by a pond, and living off, not so much the fruits of the woods, but his own allotment. Yet if he is sometimes considered the father of ecological ethics and is always considered a great hippy, in fact he had rather a superficial view of wild foods. In a chapter of Walden, his celebrated diary recording the simple life, Thoreau even proudly records how (like many a city allotment owner) he banished wild plants in favor of his crops, writing:
'This was my curious labor all summer — to make this portion of the earth's surface, which had yielded only cinquefoil, blackberries, johnswort, and the like, before, sweet wild fruits and pleasant flowers, produce instead this pulse.'
Actually, Thoreau cultivated, not so much an allotment, but a small bean farm, of two and a half acres. This provided the bulk of the food he ate: peas, corn, turnips, potatoes and above all green beans, which he sold for extra cash.
At least Thoreau's diet tips, gained from life in the woods included the insight that 'a man may use as simple a diet as the animals, and yet retain health and strength'. This led him to make his case for simple foods – notably purslane. As ediblewildfood.com has long noted, purslane can be eaten as a cooked vegetable and is great to use in salads, soups, stews or any dish you wish to sprinkle it over. Plus, it is has useful health properties.
Alas, these days, as Dr. Google will reveal, people don't eat much purslane. Instead they ask things like: 'Can you eat the weed purslane?' 'Can dogs eat purslane?' And even 'How do you get rid of purslane?'
However, in his book Walden, Thoreau tells a different story explaining:
'I have made a satisfactory dinner, satisfactory on several accounts, simply off a dish of purslane (Portulaca oleracea) which I gathered in my cornfield, boiled and salted'.
But for Thoreau, it was not enough to just have something to eat; he also wanted the experience of growing it. For him, this was the real difference between animals and humans. So perhaps a stronger philosophical case for natural foods comes from the French philosopher, Jean-Jacques Rousseau.
Jean Jacques Rousseau
Rousseau is no philosophical fossil either, but the inspiration behind both the American and the French revolutions, with his rallying cry for fundamental rights and social justice. This was the topic of an influential essay in which he traces back all the evils of the modern world to… farmers! How so? After all, in Rousseau's day farmers were the most gentle custodians of the soil, using neither herbicides nor fertilizers. But they did have fields, you see, and a field usually means a fence and that means that someone has claimed the land belongs to them. Just as a field planted with a crop must mean that wild plants are crowded out, so too are other people's claims and rights to the land. Of course, Rousseau never managed to stop people farming. But he did write passionately for 'natural foods'. As his book Émile, intended as a guide to young people, puts it:
'The further we remove from a natural mode of living the more we lose our natural tastes… It follows from this that the most simple tastes must also be the most natural, for they are those which are most easily changed, while being sharpened and by being irritated by our whims they assume a form which never changes.'
Rousseau was forever praising foods with the ability to reconnect people with nature. Nuts and fruits would have been central to such a strategy, as they were long ago for the Pythagoreans. And I imagine Rousseau (often called the Father of Romantic philosophy) would also have been aware of a French rural tradition of serving newlyweds strawberry soup to help promote amour. In his day, of course, the strawberries would have been little, wild ones, gathered from the hedgerows.Topped with a mint garnish, if you like. And yes, this is a cold soup. Continentals do stuff like that!
Wild foods are a vital contact with a vanishing nature, a reminder that for all the sophisticated technology of modern food production, behind it is a much more important, much more fundamental natural larder.
Blog Author:
Martin Cohen is a writer, researcher and teacher who specializes in untangling the connections between habitually separated things. Like wild plants and food! His new book exploring the philosophy of the plate, I Think Therefore I Eat, published by Turner Publishing Company (Nashville), will be available in stores this November. Pre-orders are available at Turner Publishing.